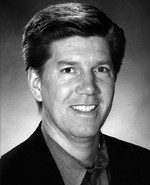 Greg has extensive experience representing companies and their investors in the areas of company formation, mergers & acquisitions, corporate finance (debt and equity) and joint ventures, having worked at major international law firms and as the founder, CEO and in-house general counsel of several venture backed technology companies. Over the course of his career, he has effectively completed hundreds of corporate transactions ranging from less than a million to over a billion dollars in size and aggregating many billions of dollars in value.
Greg's clients range from start-ups to public companies, and they operate in a variety of industries, including the technology, consumer products, REIT and healthcare sectors. In addition to advising companies and investors regarding major business and financial transactions, Greg handles other needs of his clients such as the preparation of technology licensing and SAAS agreements, SEC compliance and reporting, and general commercial matters. He also frequently acts as a specialized consultant to family law attorneys in cases involving the division of complex business assets, such as interests in venture capital partnerships or privately owned companies, and assists in creating new entities if required to facilitate dividing such assets.
Greg developed his securities law and transactional expertise at the leading international law firm of Skadden, Arps, Slate, Meagher and Flom. And Greg's experience as in-house general counsel at three venture backed fintech companies he founded provides him with an uncommon ability to work closely with founders and management teams and to efficiently meet their legal needs.
Greg has been a featured speaker on the topics of fintech and online financial services at conferences throughout the United States. Greg also regularly advises companies and boards on corporate governance and fiduciary duty issues, and he has served as a board member of publicly traded and privately held companies.
Greg lives in Northern California with his wife and they enjoy traveling, spending time with their five adult children, and golfing.
---
Representative Transactions and Engagements
Representation of privately held fintech company in connection with formation in Delaware, implementation of equity plan and founder agreements and sale of $34,000,000 of preferred stock
Representation of consumer products company in connection with international joint venture and related product distribution agreement
Representation of multiple technology companies in connection with drafting and negotiating software license and SAAS agreements
Representation of controlling stockholder of privately held consumer products company in connection with $25,000,000 preferred stock investment and implementation of related changes to corporate governance agreements
Representation of numerous privately held companies in connection with the "auction" and resulting sale of the company (by merger, stock or asset sale transaction) to a strategic buyer or private equity firm
Representation of multiple venture and angel investors in connection with convertible debt, SAFE and Series Seed investment transactions
Representation of privately held medical practice in connection with sale to private equity firm including investment by controlling stockholders of certain proceeds back into the acquiring entity
Representation of privately held AdTech company in connection with restructuring and sale for approximately $40,000,000
Representation of senior lender in connection with $30,000,000 secured loan to fintech company
Representation of multiple public companies as regular corporate and SEC counsel, including advising in connection with corporate governance, stock exchange compliance and SEC reporting
Representation of major sporting equipment company in multiple joint ventures and financings, the acquisition of competitors in the U.S. and internationally, and preparation of celebrity endorsement and distribution agreements
Representation of Robert Mondavi Winery as regular SEC counsel and in its $35,000,000 initial public offering and $40,000,000 follow-on public offering
Representation of SyQuest Corporation as regular SEC counsel, and in a series of PIPEs offerings and related SEC registrations totaling more than $150,000,000