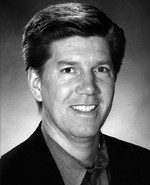 For 25 years, Greg Allio has provided corporate securities and transactional expertise at the nation's leading law firms, serving as lead counsel for private and public-company mergers, acquisitions and equity financing transactions valued in the billions of dollars.
Greg developed his expertise at Skadden, Arps and Farella, Braun & Martel in San Francisco. His experience in public and private mergers and acquisitions includes all aspects of transactions involving stock and asset sales, mergers and tender offers. He has also acted as lead counsel for clients "rolling-up" industries ranging from technology to consumer and commercial products. Greg also handles preparation of SEC filings and provides clients with corporate governance and fiduciary duty counsel as part of his representation.
Greg's experience with equity offerings includes handling all aspects of initial and secondary public offerings, rights offerings, restructurings and angel and venture capital investments. He also structured and handled the implementation of the first internet-enabled dividend reinvestment and direct stock purchase plans (DSPPs) with companies such as The Home Depot and Compaq Computer.
Greg's shareholder communication expertise includes handling all aspects of proxy solicitations and driving innovative solutions to lower communication costs and achieve improved voter turnout. Most recently, Greg has been helping public companies design and implement shareholder benefit programs that convert individual investors into highly profitable customers.
In the late 1990s, Greg gained valuable operating experience at venture-backed StockPower Inc., where as the founder and CEO he lead the design and launch of a technology platform to enable public companies to sell stock directly to customers from their website and enroll these "customer-owners" in a loyalty marketing channel. StockPower was named as one of THE HOTTEST 100 PRIVATE COMPANIES IN AMERICA by Upside magazine in 2000 just before Greg left to reenter private law practice.
Greg has been a featured speaker on the topic of online financial services and related regulations at conferences throughout the United States. Greg also served on the Board of Directors and as Audit Committee Chairman of MECON (NASDAQ:MECN) through to its acquisition by General Electric.
Greg is an avid golfer, and was the winner of the California PGA Junior Championship in 1976, and a member of the Stanford Varsity Golf Team from 1977-1978.
---
Representative Transactions and Engagements
In February 2011, represented privately-held financial services company to clean-up a complex equity and debt structure and handle all aspects of an "auction" process with multiple bidders and the resulting sale of that company to a major private equity firm
Represented Owens Mortgage as regular SEC counsel and in connection with all aspects of its SEC registrations, shareholder communications and related blue-sky analysis of exemptions for offerings to existing shareholders
Represented Westaff Inc. as regular SEC counsel
Represented Headsets.com in connection with all aspects of its business, including venture financing, licensing and distribution agreements
Represented Triplex, Inc. in its sale of stock to publicly-held InfoUSA, Inc. (Nasdaq: IUSA)
Represented a major golf equipment company in multiple joint ventures and financings, the acquisition of competitors in the U.S. and Japan, and its restructuring and recapitalization in connection with engaging new executive management
Represented Advanced Micro Devices, American Presidents Line and a series of other public companies in connection with review of takeover defenses and amendment of poison pill defenses
Represented LAM Research (Nasdaq: LRCX) in an approximately $200 million stock-for-stock acquisition of publicy-held Ontrak Systems, Inc. including related SEC reporting
Represented American Home Shield Corporation (Nasdaq: AHSC) in its merger with ServiceMaster Limited Partnership including related SEC reporting
Represented Yamanouchi Pharmaceutical Co. of Japan in its cash tender offer and acquisition of publicly-held Shaklee Corporation
Represented StockPower Inc. in connection with strategic alliances with Equiserve Inc. and Digital Signature Trust Company, and StockPower's private placement of $34 million of equity and subordinated debt
Represented SyQuest Corporation (Nasdaq: SYQT) as regular SEC counsel, and in a series of PIPEs offerings and related SEC registrations totaling more than $150 million
Represented Robert Mondavi Winery (Nasdaq: MOND) as regular SEC counsel and in its $35 million initial public offering and $40 million follow-on public offering, and assistance with setting up its shareholder benefits programs
Represented Lockheed Corporation, TIS Mortgage Inc. and Sierra Realty Company, and a series of other public companies, in proxy fights and shareholder activism matters