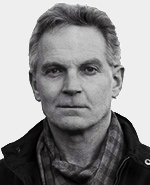 Nick draws on his thirty years of experience as outside, in-house and general counsel for financial services and technology firms to bring a business-oriented perspective to his client engagements. His practice focuses on financial and technology transactions, regulatory compliance advisory engagements, and general corporate representation.
During his legal career, Nick has represented a broad range of financial services and fintech firms in the San Francisco Bay Area and New York City. He began his legal career with a leading Wall Street law firm, advising investment banks on various types of capital markets transactions. Later he joined a San Francisco law firm, representing sponsors of multi-million dollar capital equipment leasing programs and private placements, renewable energy project financings, private and public equity financings, and mergers and acquisitions.
Nick has held associate general counsel and general counsel positions with several financial services and fintech firms, including Dell Financial Services (the first program to offer real-time online equipment financing), OANDA (a leading online foreign exchange trading platform and data provider), and Hercules Capital (a lender to venture-backed technology and life sciences companies), and has negotiated financial data access agreements with several of the largest US and Canadian banks as senior contract counsel for Intuit.
Nick joined PremierCounsel in 2018. He offers practical, actionable advice to his clients, helping executives and chief legal officers achieve corporate goals.