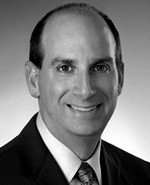 Steven Gasser has extensive experience in eCommerce, mCommerce and traditional retail matters, having served as general counsel for Zappos.com, one of the leading internet retailers in the United States.
Steve frequently advises clients on cutting edge advertising and social media issues, as well as compliance with the variety of state and federal regulations affecting companies in today's competitive and highly regulated marketplace. Steve's in-house experience gives him a rare ability to understand legal issues from the client's point of view.
Steve also represents a range of companies (from emerging to mature) across a wide spectrum of industries, including energy, electronics, telecommunications, transportation, software, health, real estate and general services. He has represented companies and investors in debt and equity financings, having handled in excess of $5 billion in venture capital, venture lending and PIPES transactions over the last several years. Steve's practice covers a number of legal issues, such as regularly advising boards of directors, trademark, patent and copyright matters, Sarbanes-Oxley compliance, acquisitions, restructurings, workouts, corporate governance, labor and employment, licensing and data privacy.
---
Representative Transactions
Representation of venture lenders in numerous secured transactions to a variety of venture capital backed companies totaling in excess of $300,000,000
Representation of eCommerce company in connection with a $125,000,000 line of credit and a $20,000,000 subordinated debt facility
Representation of international and domestic consumer products companies in multiple celebrity endorsement licenses, product manufacturing licenses, catalog printing and virtual catalog agreements, product distribution agreements, real estate leasing, and website/eCommerce/mCommerce matters
Representation of numerous software companies in connection with sophisticated, cutting edge software licenses
Representation of a division of a publicly traded company in the sale of its semiconductor chip manufacturing division to a publicly traded company
Representation of eCommerce and brick and mortar companies with the purchase/sale of operating units
Representation of an investor in connection with the $1+ billion sale of a mobile application gaming company to a publicly traded company
Representation of an investor in connection with the private investment in a hospitality services business