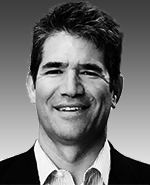 Will is an effective, business-minded attorney with deep experience serving healthcare, technology, social media and consumer products clients for over 20 years. He combines his General Counsel experience serving mBlox and Oncology Therapeutics Network/Bristol-Myers Squibb to provide superior, timely results.
Both as corporate counsel and in private legal practice, Will has handled dozens of complex M&A deals ranging from $5M to over $500M, and a broad range of debt and equity financings. Will possesses a deep understanding of his clients' business requirements, which enables him to execute deals on terms and timescales that work.
Additionally, he has significant experience with intellectual property protection, global compliance, litigation management and commercial initiatives. Will's clients compete in highly regulated industries including healthcare/life sciences, social media, gaming, consumer products, SaaS and telecom.
Supplementing his legal experience, from 2008 to 2010, Will was a principal of an investment bank based in New York, where he was a M&A advisor on biopharma and healthcare IT transactions and also helped to form and secure private financing for ZS Pharma (NASDAQ: ZSPH), a specialty pharma company. Through this experience, Will developed corporate finance skills that position him uniquely as a trusted business advisor who can help structure financing transaction far better legal counsel who has never been on the front line.
---
Representative Transactions & Assignments
M&A/Corporate Finance (Healthcare)
$210M divestiture of BMS' specialty pharmaceutical distribution business, followed by series of strategic acquisitions including specialty pharmacy and specialty distribution facility
Sale of specialty health services & data analytics business for $575M to McKesson Corporation
$350M revolving line of credit for pharmaceutical distribution business
Preferred Stock financings totalling over $500M
Transfer tax studies and tax-driven restructurings
Joint venture with physician organization
Phantom stock plan for CRO analytics provider
M&A/Corporate Finance (Technology and Social Media/Gaming)
Merger of equals with approximately $75M of paid-in capital to form mobile analytics and marketing platform
Preferred Stock financings totaling over $250M for A/B testing, social gaming, mobile ad software and other technology companies
Acquisitions and sales involving technology assets
Litigation Management
Collection of £5M award in arbitration of commercial dispute in the UK
Defendant in consumer protection and antitrust class action litigation involving US-based wireless carriers
Defendant in Federal Multi-district litigation (pharmaceutical pricing)
Respondent to numerous subpoena from local, State and Federal agencies
Plaintiff in claim against McKesson for breach of contract
Defendant in employment matters including workers compensation & wrongful termination
Licensing/Strategic
Game development and publisher arrangements with leading casino operators
Licensing of location-based services modules for A/B testing provider
Authorized generic arrangement for Bristol-Myers Squibb
Authorized distribution arrangements with global generics manufacturers
Manufacturing, conjugation and logistics arrangements with radiopharmaceutical manufacturers
Exclusive hardware and software re-seller arrangements
SaaS agreements for healthcare and technology vendors
Government Contracting
CMS (Medicare) Competitive Acquisition Program for specialty pharmaceuticals
Pharmaceutical Pricing Agreement with Veterans Administration
Medicaid Pharmaceutical Pricing Agreements
University of California pharmaceutical supplier contract